You CAN be happy and confident again, or even for the first time in your life.
To achieve happiness and confidence is everyone's entitlement and you are no exception.
Has something been bothering you all your life? Has this made you feel somehow held back? Does it seem that something has denied you the opportunity to fulfill your potential?
Or are you in a crisis which has left you feeling not your usual resilient self and are you becoming frighteningly and increasingly unconfident?
I will work with you to find or restore your deserved level of happiness and confidence. Whatever it is that troubles you, have you ever considered therapy?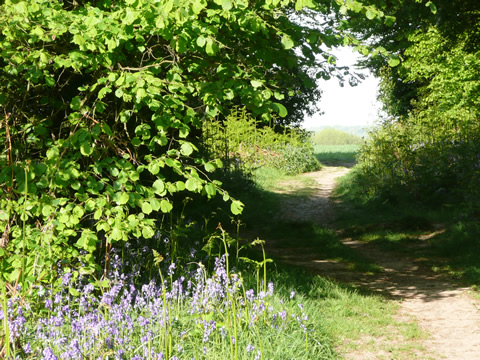 I work with individuals or couples, face-to-face, for varying lengths of time, according to client's needs.
I work with clients collaboratively to find solutions to their problems and to resolve the impact of the difficulties of life. We can all feel stuck due to our history or current crises and my aim and track record with clients is to help them to come to understand the reasons for their distress and for them to be able to tackle life in a much more positive, effective way.
In the first session we concentrate on what are your problems and issues so that we can find out what you want to get out of therapy. If we agree that the best way forward for you is some therapy sessions with me, we then fix on a day and time when we can meet, usually weekly. During the initial session we also discuss confidentiality and fees.
However, if we both agree that you need a different sort of intervention than therapy, I can help you with an appropriate alternative referral.
Anne Yelverton Dawson

(BA, MBACP Sen. Accred, PG Dip IPM)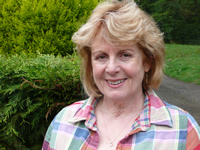 I have 30 years clinical experience and training relating to individual, couple and group issues, in the context of family, relationships and the workplace. I have trained and worked in business, education and a variety of health settings as a Clinical Practitioner and Supervisor.
I have worked for the last 18 years for a leading Employee Assistance Programme company where I am a Senior Clinical Case Manager and Supervisor. This company specialises in Work Related Stress and Trauma Therapy. I have also had a thriving private practice for the last 25 years.
I have a Post Graduate Diploma in Psychotherapy and Counselling and Diplomas in Clinical Assessment and Baby Observation. I have also trained in Solution Focussed Therapy and Couple Work. My earlier background was a BA in Social Policy and I also have a Post Graduate Diploma in Human Resources with the relevant business experience.
I qualified in Psychotherapy and Counselling at Westminster Pastoral Foundation (WPF) Kensington where the Post Graduate Diploma is validated by Surrey University.
I work in an Integrative way with clients using Cognitive, Solution Focussed and Psychodynamic approaches.
My therapy practice is near Great Missenden, 20 minutes from Aylesbury, High Wycombe and Chesham. I have had clients from all the surrounding areas of Buckinghamshire, Berkshire, Hertfordshire, Middlesex and Oxfordshire and London.
The therapy room is dedicated to the purpose and there is ample off road parking. The location is easy to access and is extremely peaceful and discreet so that absolute confidentiality and privacy is ensured.